Aims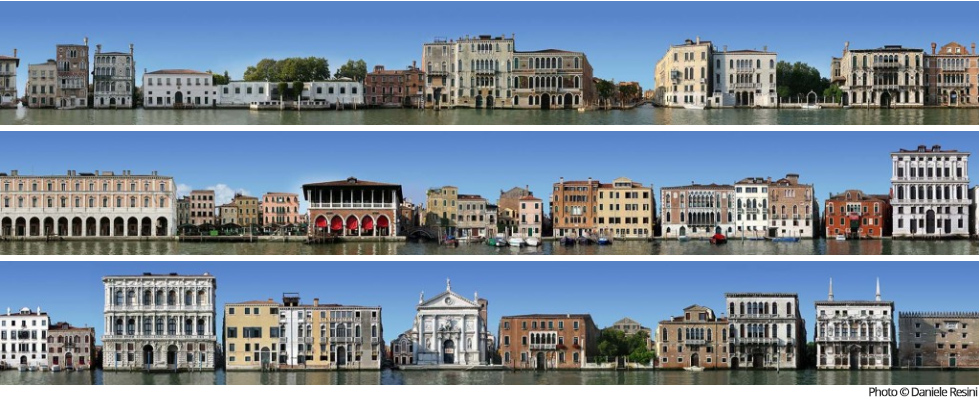 wahv looks for ways to address Venice's challenges as a living city, and shares these findings globally.
wahv monitors and measures critical parameters affecting Venice from an independent and objective standpoint, covering social, economic, physical and ecological indicators and future prospects (also in the light of past trends).
We aim to:
create an invisible platform from which to build bridges and open opportunities

combine academic rigour and objectivity with social entrepreneurship

focus on the broadest range of possibilities that only Venice provides

be a laboratory/mirror for elsewhere in the world
We believe many small steps will ultimately effect a fundamental change in the destiny of this city.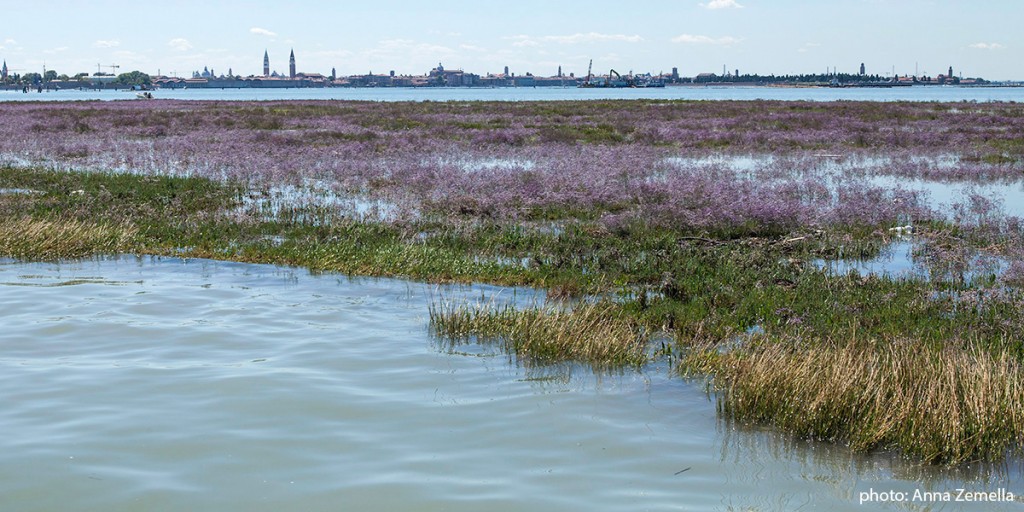 ---
Methods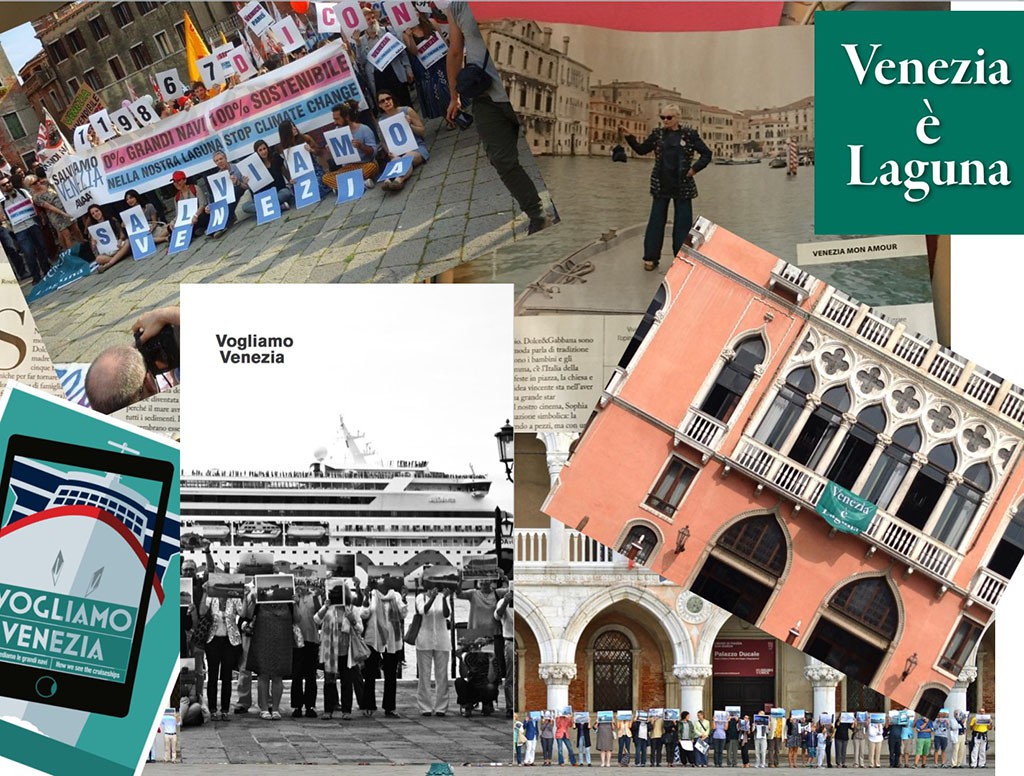 wahv provides management and support services to improve the prospects for Venice by salvaging what there is and creating new opportunities.
Our activities include:
coordinating groups
gathering critical information
organizing campaigns
assimilating results
We work on a large number of projects, small and large, urgent and longterm, in collaboration with postgraduates and practitioners who:
collect and analyse data
take measurements where information is missing
compile reports
provide information to media and other communication platforms
produce awareness raising materials
organise and participate in meetings, symposia, workshops, conferences
Where possible, our work is done via exchanges of opportunities and capabilities, without any financial component. Financial support is used directly to fund man-hours and produce awareness-raising materials, including books.
---
People

There are three co-founders of wahv:
Jane da Mosto – Executive Director
Jane's focus on direct action comes from her training as an environmental scientist (MA, Oxford University, M. Phil. Imperial College London) and international experience as a consultant on sustainable development. Research investigations have covered climate change and wetland ecology plus methodological issues like indicators and valuation approaches and the integration of different branches of knowledge and/or levels of uncertainty to overcome complexity and characterise urgent issues.
After working in London in management consultancy and venture capital, Jane joined the environmental economics group at the Fondazione Eni Enrico Mattei in Milan. Since moving to Venice in 1995, she has worked continuously and variously: European Projects for local NGOs; Agenda 21 for Venice Municipality; a review of climate change research in Italy for the International Geosphere-Biosphere Programme/Consiglio Nazionale di Ricerca; the Venice in Peril Fund/Cambridge University five-year study "Flooding and Environmental Challenges for Venice and the Lagoon", hosted by CORILA, and the Venice Report on demography, change in use of buildings, public finances and tourism; the OECD Territorial Review of Venice; muf/British Council installation at the Architecture Biennale etc as well as organising and participating in grass roots interventions. She gives lectures, frequently appears in the media and is invited to participate at conferences and seminars, worldwide.
---
Liza Fior
Liza Fior is one of the founding partners of muf architecture/art. The work of the practise negotiates between the built and social fabric, between public and private through urban design, streetscapes and landscapes, buildings and strategies. Awards for muf projects include the 2008 European Prize for Public Space (a first for the UK) for a new 'town square' for Barking, East London.
Other projects can be found on the website. Co-author of "This is What We Do: a muf manual", unsolicited research continues to be entwined into every project. Since 1994 muf architecture/art has established a reputation for pioneering and innovative projects that address the social, spatial and economic infrastructures of the public realm. muf authored Villa Frankenstein, the British Pavilion at the Venice Biennale in 2010 which took Ruskin and Venice itself, as a means to examine through the Stadium of Close Looking how detail can inform strategy. This was the beginning of the collaboration with Jane da Mosto and subsequent work gave rise to We are here Venice.
---
Michela Scibilia
An accomplished art director and editorial graphic designer with a long experience in corporate and institutional communication on all possible graphic media. She works in many languages although when she speaks she prefers to stick to her native Italian. Michela is an active member/founder of numerous local organisations and helps especially with communications and events organization.
---
Advisory Board
Nell Butler – TV executive (London)
Lilli Doriguzzi – artist (Venice)
Elke Krasny – cultural theorist (Vienna)
Barbara Pastor – architect (Venice)
Dalia Salaam Rishani – philanthropist (London/Beiruit)
Samantha Weinberg – writer (Devizes, UK)
Cynthia Wu – entrepreneur (Taipei)
Anna Zemella – photographer (Venice)
Interns
Lydia Allegretto – "I'm an Environmental Science student at the University of Exeter in the UK, where I'm currently working on my dissertation on microplastics in the Venice lagoon. Growing up in Venice, I became increasingly aware of environmental issues in the city and, when I found out about WAHV, I knew it was the kind of organisation that would allow me to do something to make a difference. At WAHV I helped out on a variety of projects, but my main focus was on researching how pollution from cruise ships affects health. I found that, despite many of the pollutants emitted by cruise ships being strongly linked to a range of illnesses, from lung cancer to dementia, there is very little regulation aimed at safeguarding well-being."
Dizzy Dalton – Dizzy was in Venice during an Erasmus year as an undergraduate at Durham University. She helped WAHV working alongside small local businesses   with a focus on social outreach and was greatly inspired by seeing what a small group of passionate people can achieve. Struck by the huge importance of environmental sustainability in the delicate global ecosystem she is now finishing a Masters in Sustainable Food Systems in Rome and is currently writing her thesis on how food can act as a way of bringing local communities together.
Stefano Morosinato – Stefano was born in Venice. As a Master's student in "Sociology and Social Research" at the University of Trento, Stefano has been working on an updated "Venice Report", in collaboration with the Korean Pavilion and WAHV. "In quanto veneziano mi sembra doveroso cercare di contribuire alla causa di WAHV, cercando di aiutare la nostra splendida ed unica città"
Molly Strauss – Molly is a Policy and Projects Officer at the Greater London Authority, on the mayor's Growth and Infrastructure team. She formerly served as editor of The Planning Report, an industry publication in Southern California. She is a masters candidate in the London School of Economics' Cities Programme, with a B.A. from Harvard University. Molly contributed research to WAHV on the economic, social, and environmental impact of cruise-ship tourism on Venice. She also helped facilitate a workshop on 'Making Collective Values Visible' during the 2012 Architecture Biennale. Molly chose to work with WAHV because it delves below surface-level ideas about 'authenticity' and 'tourism' to look at the real forces shaping life in the lagoon. She learned an immeasurable amount about Venice, and about how cities work.