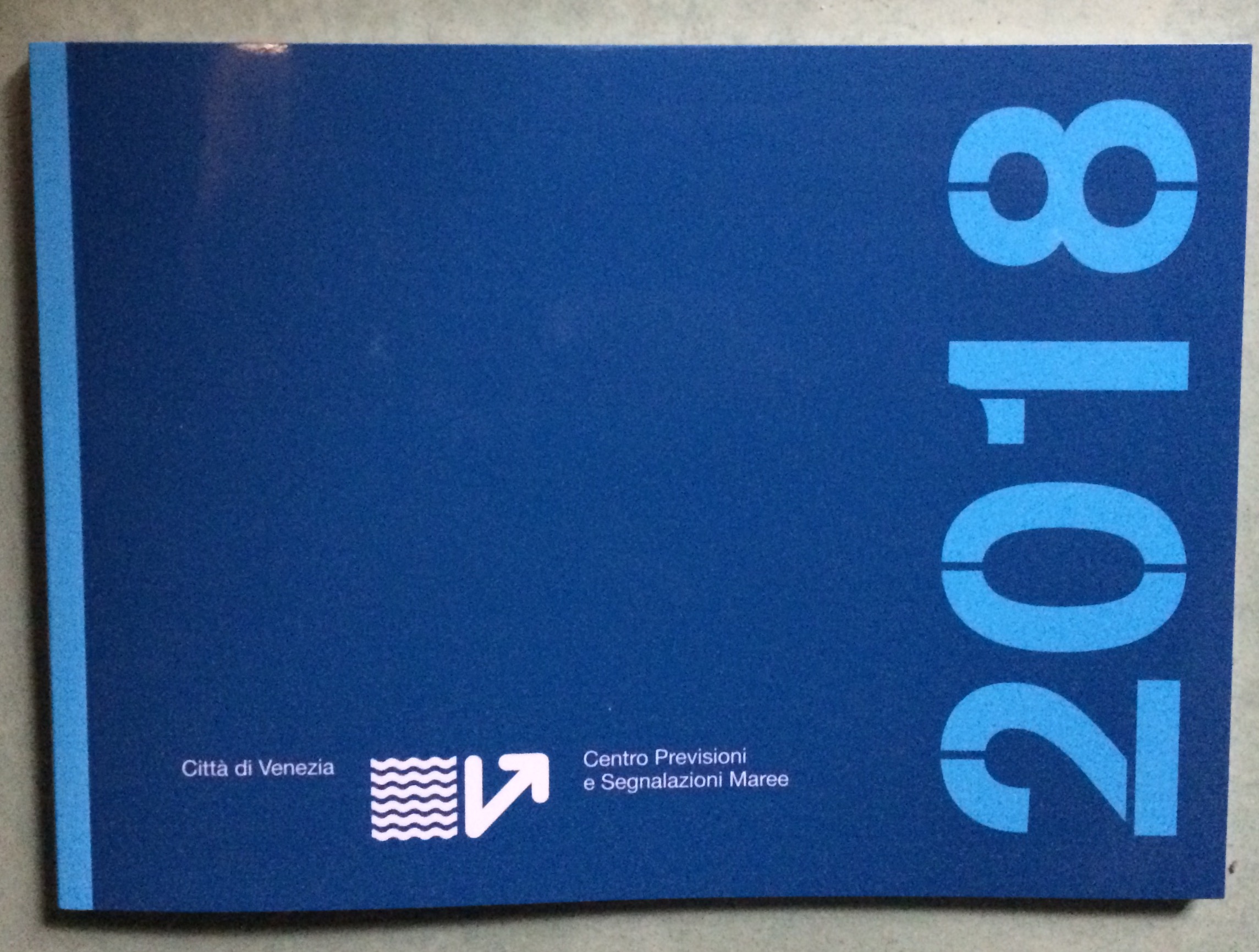 We are here Venice facilitated another meaningful connection between the cultural world and an essential civic service: water level forecasting.
Venice's Centro Previsioni e Segnalazioni Maree (Tide Office) has recently distributed their 2018 tide booklet.
Introducing the CPSM to Le Stanze del Vetro led to Le Stanze del Vetro (Pentagram Stiftung) providing photographs to enrich the publication as well as material support for production of the booklet.
The booklet serves both as an important practical guide for people who live, study and work in Venice as well as serving to educate visitors about the variation in water levels.