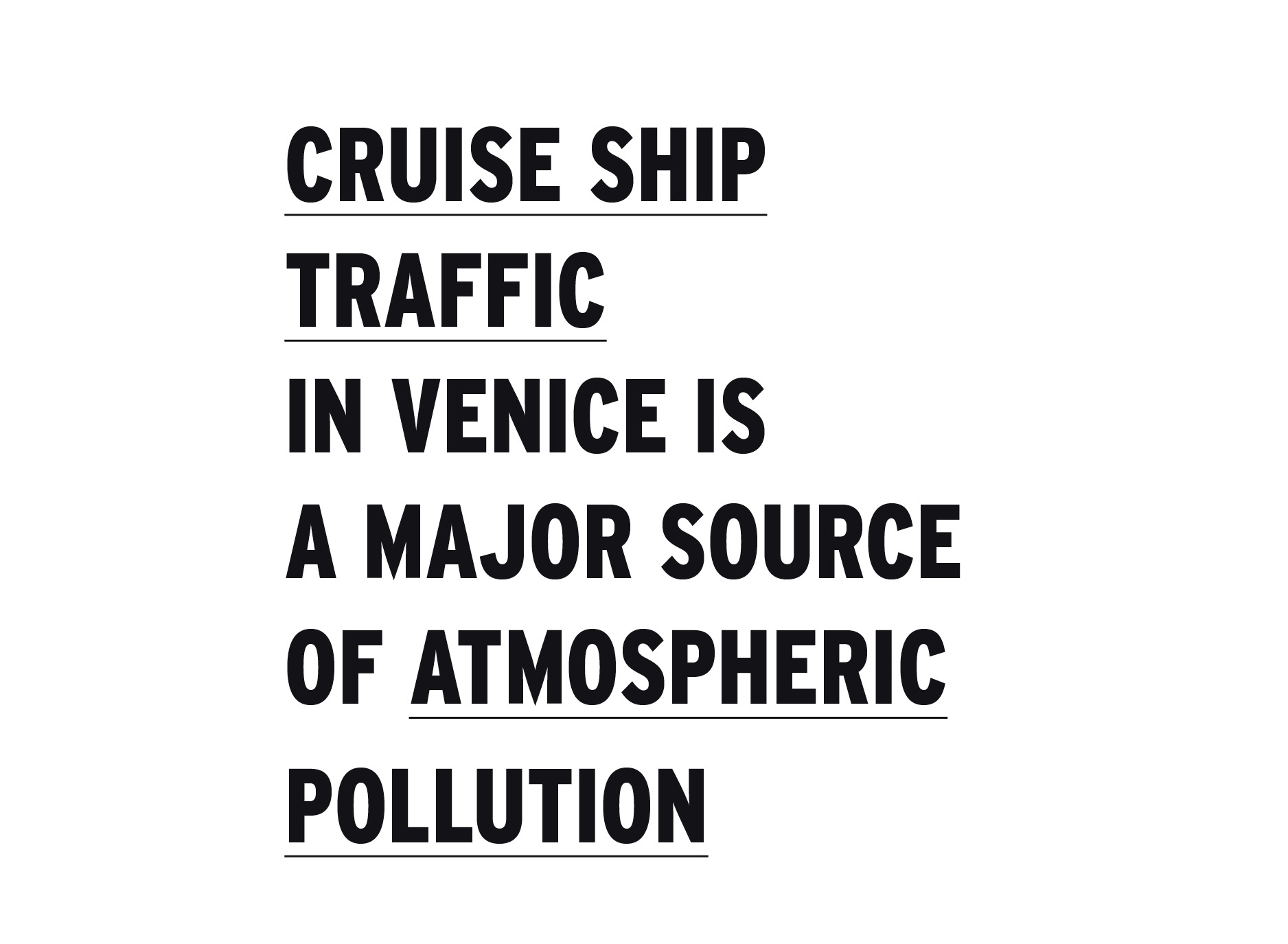 Wahv is committed to providing clear and objective information on critical issues for Venice, and the rest of the world in some cases: the effect of water transport on air quality is an example. This campaign is designed to highlight one aspect in particular about how cruise ships in the lagoon impact the quality of life in Venice.
It is important to take into consideration the variety of different sources of information and the need to check the validity of all of this. This campaign is based on months of research and analysis. We chose to transmit findings from a scientific journal, a European research centre and a highly respected German TV programme.
Through Cittadini per l'aria, wahv is also a partner in "Facciamo respirare il Mediterraneo" coordinated by NABU with support from the European Climate Foundation. The latest cruiseship rankings in terms of environmental performance were released on 5th September 2017.